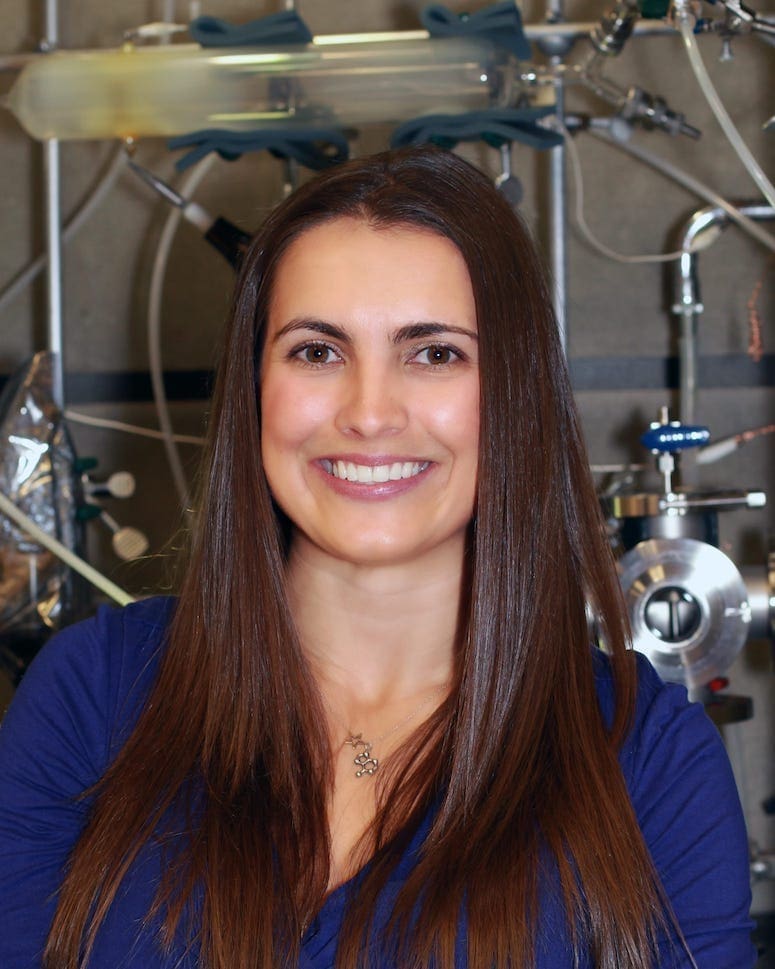 Sarah Hörst
Assistant Professor
230 Olin Hall
410-516-5286
sarah.horst@jhu.edu
Curriculum Vitae
Personal Website
Google Scholar Profile

Sarah Hörst's primary research interest is atmospheric chemistry. She is particularly interested in the complex organic chemistry occurring in the atmosphere of Titan. She is also interested in complex organics elsewhere in the solar system (and the universe!), whether they are produced in an atmosphere or on a surface.
Displaying the 20 most recent publications. View the Google Scholar Profile for complete publications list.
Note: Please refresh the page if no publications initially appear.